SWEET SUCCESS
Pie Bar's Lauren Bolden wins big on cooking show
by: Kayla Elder of the Cherokee Tribune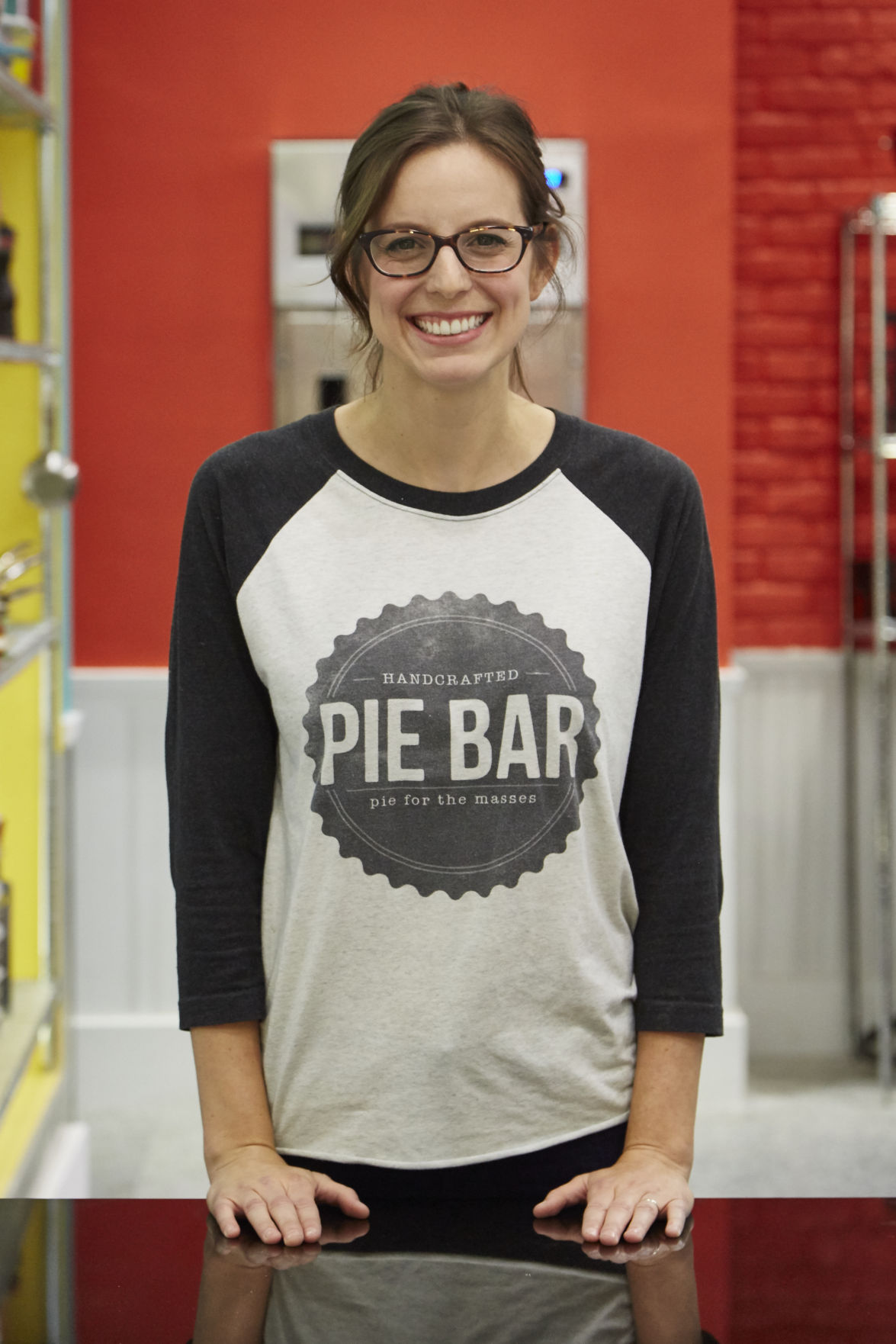 Pie Bar owner Lauren Bolden, with head baker Olivia Pisano, won an episode of "Sugar Showdown" on the Cooking Channel, bringing home a $10,000 grand prize for the local downtown Woodstock business.
"We were so excited to participate in Cooking Channel's 'Sugar Showdown' that winning was honestly just a perk," Bolden said. "We competed against two great teams, and we could not be more pleased that the judges chose us as the winners."
Pie has become a staple in Woodstock through the one and only Pie Bar, owned by dynamic duo Cody and Lauren Bolden. The Boldens started their company in August 2014 selling pies at different farmers markets and local venues, then moved to downtown Woodstock into their permanent home on Main Street in August 2015.
"Woodstock has really embraced Pie Bar and allowed us to create a business out of something I love, pie. When we opened our doors 16 months ago, we weren't sure if people would accept that we only offer pie, but it has grown into such a fun, vibrant place," Bolden said. "I love walking around town and seeing other people wearing Pie Bar T-shirts or hats. To me that is the highest compliment — that the people of Woodstock love pie so much that they would wear a T-shirt representing our place."
Bolden and Pisano auditioned for Sugar Showdown by submitting a video showing why they would be a good fit for the show.
"I thought it would be really funny to do it like the old MTV show 'Cribs,' so I walked around the shop showing off our kitchen and inside the refrigerators. Olivia and I competed in a dough rolling competition on the video and she won," she said. "I still think it was really funny, but I told my parents about it a couple of days after I submitted the tape and they told me they hoped the producers watched MTV in the late '90s."
The two prepared for the show by practicing baking within tight time constraints.
"I had been a fan of the show prior to us being on, so I knew that the baking times were tight," Bolden said. "We would come into the shop on Sundays when we were closed and run around with a timer baking all kinds of pie just to make sure we could get it all done in time. We would go out into the retail portion of the store with the timer and yell 'Go' just to create the sense of urgency."
During the competition, Bolden and Pisano baked a margarita pie, as well as their Woodstock favorite with a twist, the peanut butter pie.
"I have to say the margarita pie is what set us apart from the competition. The peanut butter pie was good for two of the judges but not the third judge in the first round, but all three judges were fans of the margarita pie," she said. "It had to be all the tequila in the whipped cream. Nobody can say no to booze and pie."
The Boldens are dedicated to visiting other pie makers across the U.S., which has helped them grow as a bakery.
"This year we took our second annual 'pie-cation' where we road trip to other pie shops, gas stations that serve pie, wholesale pie bakeries … really anywhere we can find good pie," she said. "We love these trips because we get to travel and see parts of the country we wouldn't ordinarily see if we just flew into a major city and stayed there, as well as it gives us the chance to eat so many kinds of pie."
Bolden said the trips help to build the passion behind baking pies.
"Each region really has its own pie specialties, and it is so fun going to these places and meeting people who are so passionate about their local pies. I tend to talk to everyone when we travel, so I like to get locals perspective on who has the best pie and what flavors we should try. Owning a small business is a challenge, and sometimes by the end of the year, you can get a bit drained, so it is really nice to spend time with people that share you passion and can help build you back up," she said. "The trip honestly just gets us excited to be back in our shop and continue to offer the best pies and customer service possible to our neighbors in Woodstock."